Hello everyone,
I would like to apply sticky CSS headers to my layout:
On scroll I would like the headlines on the left to stick to the top left position until the next headline appears and also sticks. I've found this codepen which demonstrates the behaviour but I can't get it to work in LayTheme. This is what I have in written in my Custom CSS section: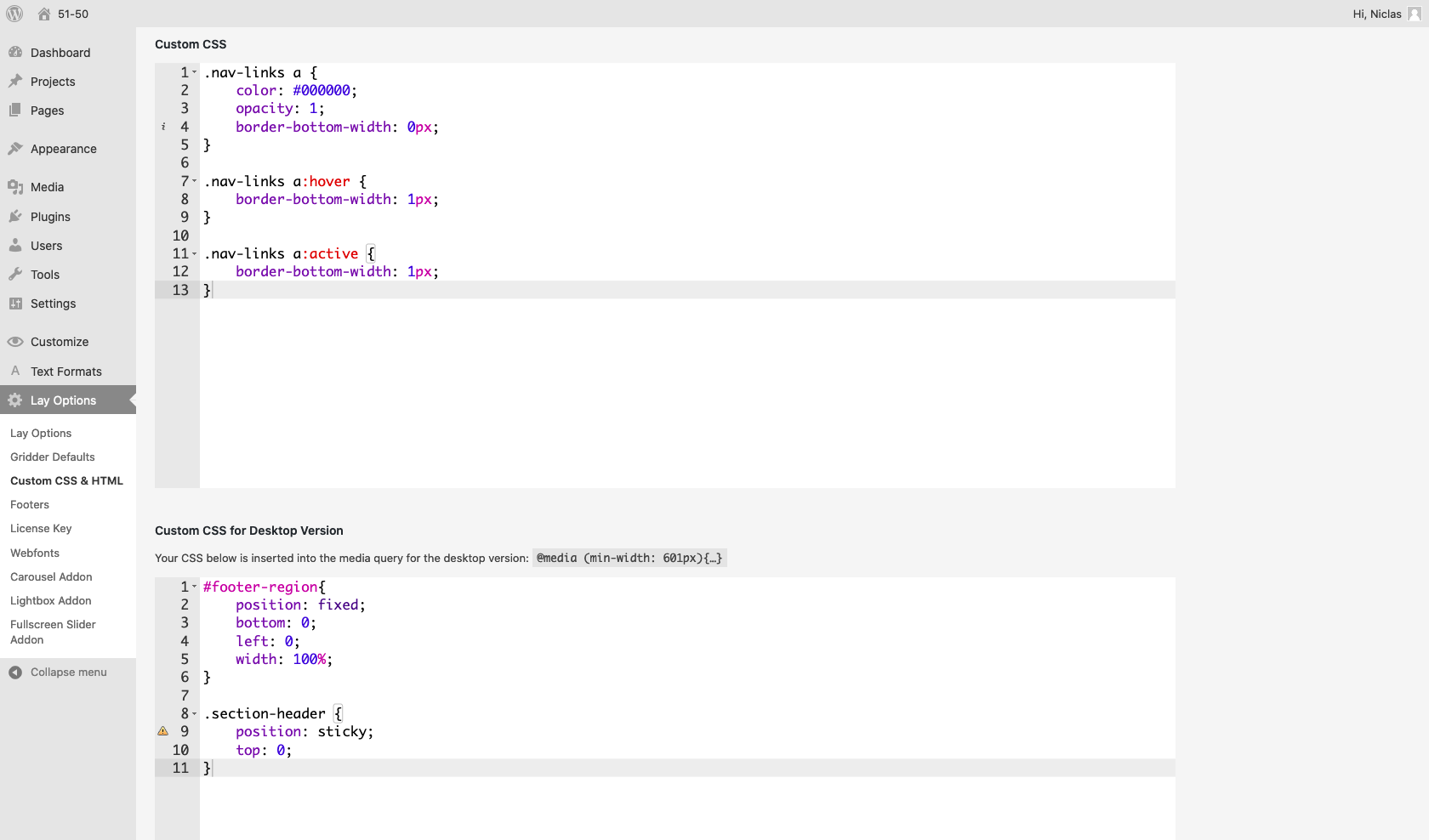 I'm presuming that I'm missing something that would link headline and paragraphs?
Any help would be much appreciated!
– Niclas