Hello Lay Community and happy new years to everyone!
First of all, I gotta say how much I love laytheme. Coming from Indesign etc. it is the perfect tool for me and so far I could get most of the things that I wanted to do to work.
Now I've run into an issue I cant solve myself.
What I am trying to do is to have an image aligned to the bottom of my page while using the full screen slider.
However, I cant manage to have it flush with the button. When I try to use offset or something, the image is just cut of and I have this border on the button which pretty much takes away the effect I am trying to achieve.
I tried everything I could find with the frame boarder, distance to bottom etc. The issue seems to be related to the Full Screen Slider maybe?
website is located at: https://www.richardlennox.de
I am using an iPhone 11 with Safari to evaluate right now.
Here are some screenshots to illustrate my problem.
(I got an animated background on the page to explain the changes)
How it looks right now: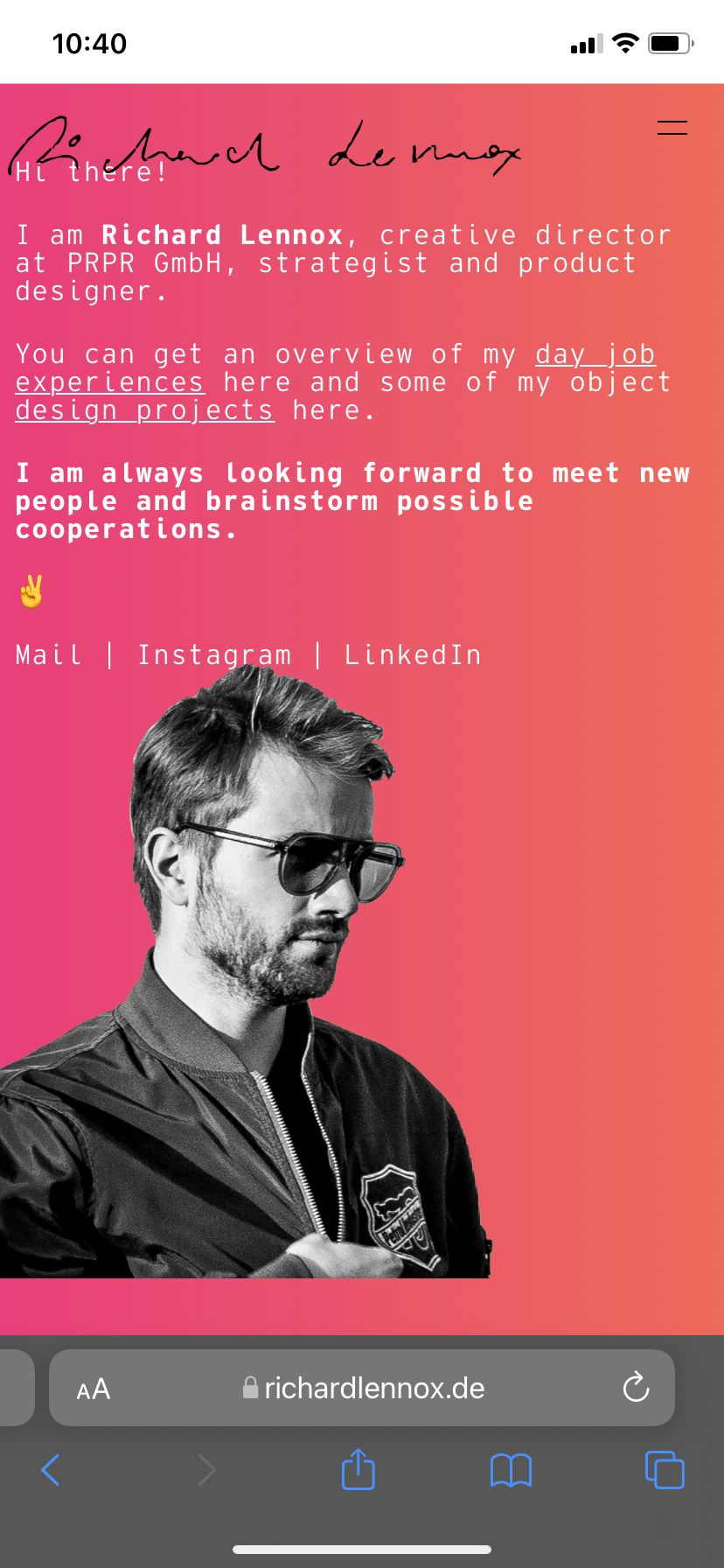 How it looks when I use the offset: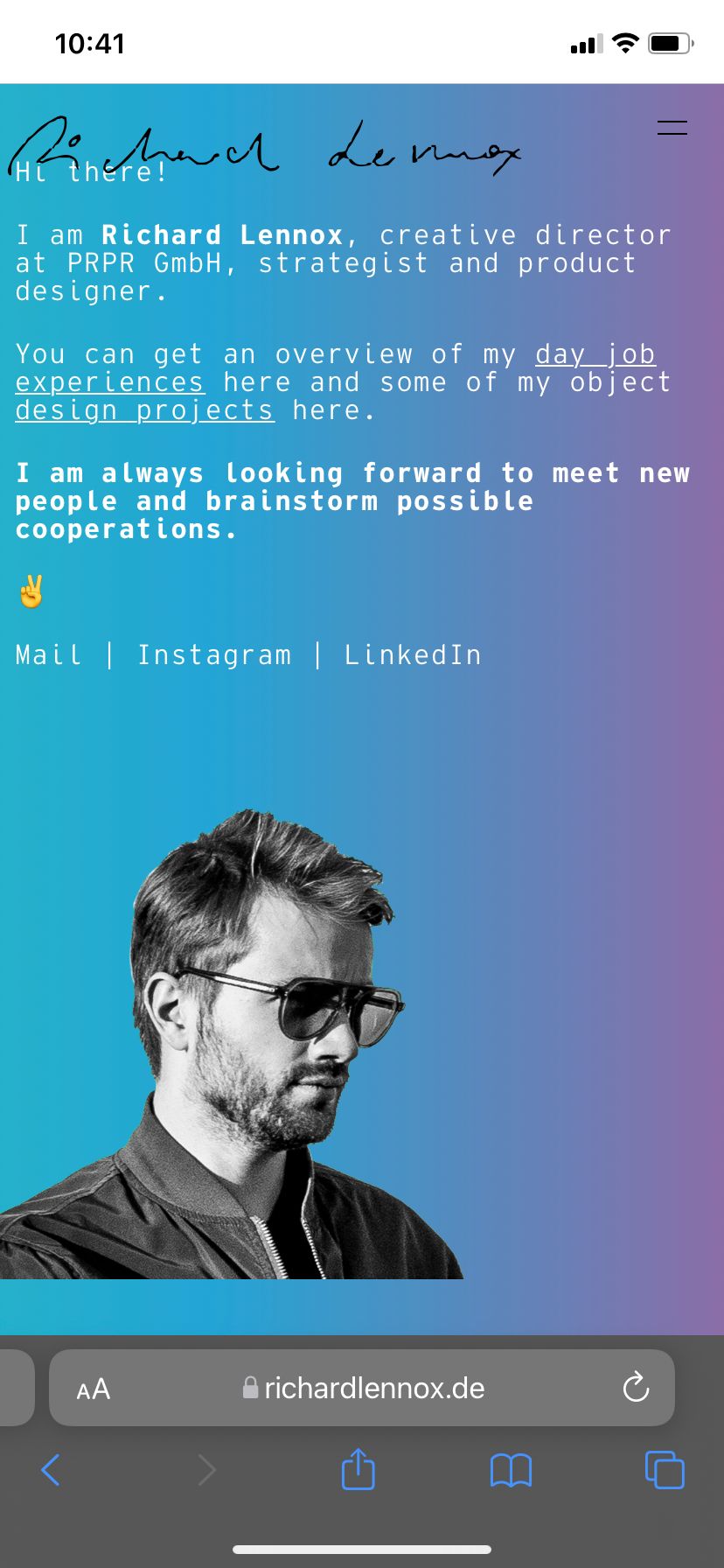 And this is how I would like it to look, I turned full screen slider off for this one but I wanna use it to have the page scroll horizontally: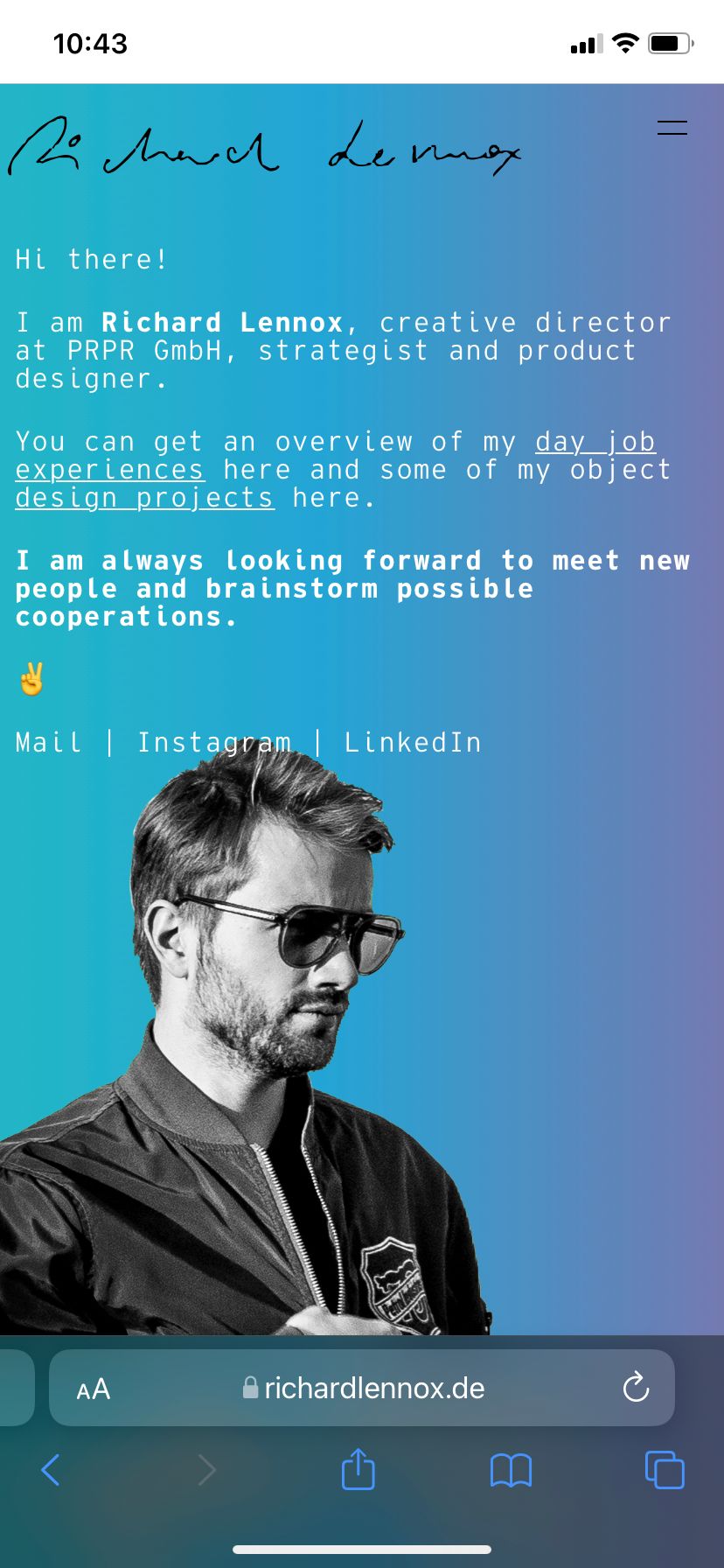 I might add that I only have very, very basic CSS etc. understanding.
Does anybody have an idea how to fix this?